The safest cryptocurrency wallet
Security is our top priority, and we have focused on solving two long-standing challenges: managing private keys and asset recovery.
Kryptonio's keyless security model removes the single point of failure that plagues cryptocurrency and frees the user from concern about their private keys being lost or stolen.
Kryptonio uses multi-party computation (MPC) and advanced biometrics, to get rid of the issues with private key management and asset recovery. Kryptonio is non-custodial, so only you control your funds at all times.
A keyless, non-custodial crypto wallet
For most people, managing private keys is difficult, but also risky. We've eliminated the private key flaw in blockchains. We've replaced the private key with two independent shares. Using a distributed key generation protocol, we generate the shares in a, secure and distributed way.
One share is stored on the customer's device and the other on Kryptonio's server. The two shares are never together, when there're created or used to sign a transaction. We've created a wallet that is secure, keyless and simple.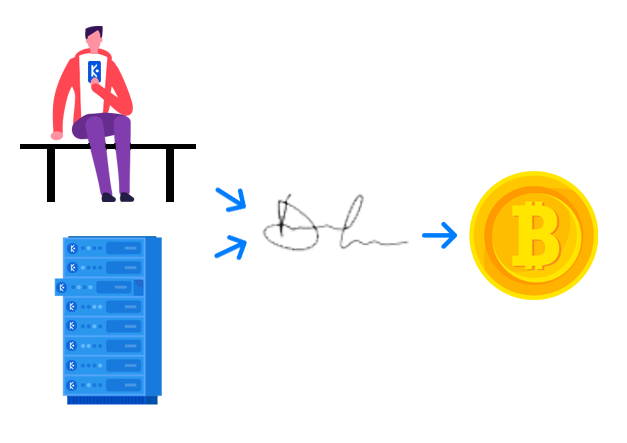 Your digital assets are always secure and accesible
We have developed an easy backup and recovery process that guarantees you can access your funds. Even if you lose your device, delete the Kryptonio wallet or you mobile phone is compromised, the recovery process is the simple act of taking a selfie. Advanced 3D FaceMap technology quickly and securely authenticates you, and your wallet is restored on the new device. It's that simple.
No passwords, just advanced biometrics
There no password to remember to access your wallet. Instead, we use on-device biometric authentication in the form of fingerprint and facial recognition, so you can access your wallet.
Sign up to get the Kryptonio wallet